At Phelix Info Solutions, we're intimately familiar with all the ways an eCommerce business can succeed — or fail. According to Entrepreneur, nearly half the reasons that eCommerce stores shutter their sites is because they're poorly designed or developed.
The importance of a well-designed and -built website cannot be overstated. But when it comes to eCommerce, the risks and benefits are much greater — you're literally risking your income by making poor design choices that discourage or frustrate your customers from purchasing your products.
That's why you need a top-notch partner to guide you through every piece of development, from planning the user flows to launching the site. At every step, Phelix Info Solutions has you covered.
Our team of leading professionals was named a top eCommerce development house by Clutch, a market resource for B2B service providers. Clutch only gives awards to developers and designers that show a proven ability to deliver to their clients. How do they determine that ability? By asking the clients themselves! Our customers talked thoroughly about their experiences working with and rating us on various aspects of our service.
According to their testimonials, we're a leading provider of eCommerce development in India!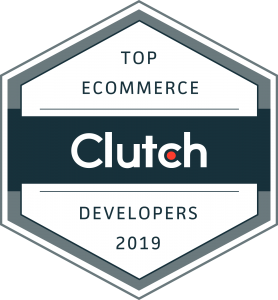 "We are excited to know that we have chosen the top eCommerce developers agency in India by Clutch," says RamphoolGangwal."It is a remarkable milestone for our company's future."
Are you ready to become an eCommerce success story and join our roster of happy clients? Reach out to our award-winning experts today!