Computer Care: If you have ever killed your PC due to negligence, not cleaning the inside of your case. Lost a lifetime of data, due to your hard drive crashing, or spent days, trying to get a malicious file off your system, then you've probably learned an important lesson about the value of maintaining your system.
Medical science states that prevention is the best form of medicine, and when it comes to computer systems, there is no difference.
8 Best Way for your Computer Care
Below I cover a range of things that you must be cognizant of, but the reality is that there are a great many things that make up this area of your system. It's in your best interest, however, to act on these things now, that way, years down the line, you won't find yourself in a situation that you are unable to think or buy your way out of.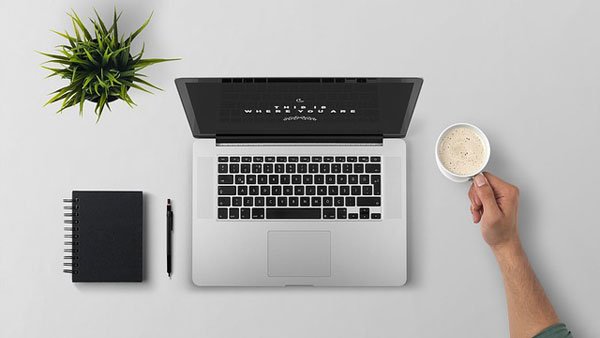 1. Backup Your Files
It's very important that you have some kind of backup plan in places, that way, you can quickly retrieve your files, if something happens to them, in the immediate. The use of an external hard drive tends to be the most popular choice for backing up documents, videos and picture files. You can also backup software, which will allow you to restore a program back to a previous configuration – but in reality, it's not a priority.
2. Update Your Critical Software Regularly
When it comes to computer maintenance (Computer Care), it's integral that you keep your software up-to-date. Malware, Trojans, worms and other malicious files, in addition to security hacks, spam email, hardware and software incompatibilities are all now a part of daily computer life.
If you spend the necessary time updating your system with the latest drivers, security patches and fixes, you can, for the most part, hold these issues at bay. The vast majority of updates are readily available for free, via the internet, and you can find them for a plethora of apps on your system, not just your security tools. Your email client software, hardware components, and operating system all require regular updates.
So, make sure you put aside some time, at least one hour every couple of months, to do some updating, whether it's new drivers for a hardware component or new virus definitions for your security tool. You also want to ensure you regularly scan your system for viruses, and that real-time protection is enabled as a preventative measure.
Updating your system is such an important activity that you can find programs and companies that specialize in helping end-users keep their computers up-to-date. So you may want to consider investing in one of those automated driver update tools. These tools can be configured to run at certain times of the day, carrying out all the checking and software update duties, so you don't have to.
Read Also– https://phelixinfosolutions.com/blog/build-a-successful-and-strong-sales-strategy/
3. Be Careful When Eating Around Your Computer
The Third Computer care lesson is very important. So many computers get ruined, due to end-users drinking and eating food around their computer systems. To avoid spilling any food on your system, be sure to use something with lit, such as a canteen or bottle. When eating any foods with sauces, make sure you don't spill any of it on your computer, as it can be tough to get out and it can adversely affect the functionality of your component(s).
4. Remove Dust from Your System
The vents and fans, situated inside your computer are there to prevent your system from overheating, but dust can get into your system, and cause these components to not work as efficiently. It's for this reason why you may want to consider cleaning these areas of your computer. Compressed air tends to be the most popular method, but you can also try a cloth.
5. Use Internet Security Software (Very Important for Computer Care)
It's important that you have antivirus software running on your system, and that it's up-to-date. If a malicious file gets onto your computer, it can cause a great deal of damage, which could ultimately end up costing you, to get it fixed. You want to ensure your personal data is kept safe, especially you're most sensitive kind.
6. Use Surge Protection
A power surge is capable of causing a great deal of damage to your computer system. So why not do the needful, and purchase a surge protector, this way you can rest assured that your system won't suddenly shut down on you.
Must read – https://phelixinfosolutions.com/blog/financial-freedom-is-not-a-myth/
7. Treat Your Battery Well
Laptop batteries have a life expectancy of a couple of years, so it's important that you do not always leave your battery charging. When your battery is fully charged, it's prudent to unplug it or remove the battery altogether. Before plugging your power cable, you should always ensure your battery life is at 100% and when recharging, you should only commence this process when the battery life is nearing 0% (but not completely).
8. Don't Overwork Your Computer
Every program that you run requires resources from both your RAM and your CPU. Have some patience, if you're attempting to run several programs and it's taking longer than you hoped. Don't immediately power your system down, every time the computer appears to freeze. Wait, give your system some time to recover, and use your own judgment to assess when the computer should be rebooted.
Try to minimize the number of programs that you run at any one time. When you're no longer using a program, be sure to close it, that way you can avoid issues like constant freezing and hanging.
AUTHOR
Uchenna Ani-Okoye is a former IT Manager who now runs his own computer support website https://www.compuchenna.co.uk.