Educational App Development: In the year 2017, the ability to impart education using interactive mobile apps was realized by the market. After identifying the vast growth possibilities apps such as Extramarks, Meritnation, etc came into existence with their offerings and in the process gained significant market share. They have made mobile learning vastly popular with loads of prospects for engaging students.
The main reason for the success of m-learning apps is that they are not considered as threats or hindrances towards conventional businesses. Such kind of applications plays a major role in interactively enhancing conventional techniques. Currently, you can find plenty of app development companies who are experts in providing apt learning solutions using mobile apps.
Using the learning apps you can experience the advantage of learning anytime and anywhere and at your own pace. This attribute has attracted the masses by reducing the aspect of market saturation.
So now if you wish to come up with your educational app but are hesitant to start, go through the following discussion to give your brainchild a kickstart.
Educational app development is a challenging process that helps in making educational content visually impressive along with being immersive. Also, m-learning apps enable reducing the monotony of big textbooks and confined classroom teaching methods.
Now let us have a glimpse of the market size of e-learning: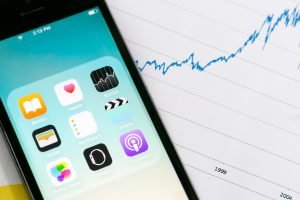 Market research has shown that the current value of the Indian education market is 100 billion dollars which is expected to get almost double-180 billion USD in 2020. These majestic figures indicate that this market is capable to rise high. This also reduces the fear of the Indian parents for the secured future of their children. Successful educational apps like Byju's and Topper have distinctly identified the needs of students and have come up with tailor-made solutions to resolve those making learning enjoyable and engaging.
Also, the working professionals can make use of such apps in enhancing their academic skills and knowledge as they cannot attend regular mode of learning. As per market reports the market of e-learning is assumed to reach a value of approximately 325 billion USD by 2025. Statista suggested that the online courses are accountable for 46 billion dollars in revenue of the entire e-learning market. By 2020 M-learning alone is believed to reach around 37.60 million dollars.
Must Read – Best Mobile App Development Strategy
How Students Can Be Benefitted Using Educational Apps
Mobile app development for the educational purpose brings in the following benefits for students:
To assess the performance of the students through hundreds of topic wise tests
To visualize the concepts the students can make use of the content-rich and full length animated videos
To enable parents to keep a growth track of their children
To crack competitive examinations, the students can avail the GD/PI mock rounds using the necessary apps
Some m-learning platforms also have personal mentors to guide and coach students with intense care and attention
Learning apps do not have rigorous registration processes and hence are easy for the applicants
Prominent Features Of Learning App
Full Coverage Of The Syllabus: This is one the vital aspect which a learning app should have to enable students to complete their syllabus on time. Expert faculties are given the task of curating the content in such a way so that learning becomes engaging and interesting. However, the quality of the content should not be compromised so that the students fail to achieve their aspirations.
The Element Of Visual Learning: It is believed that visual impressions work best when it comes to retaining information for long. Subjects like Maths, Physics, and Chemistry involve lots of visual aids to make students grasp the core concepts with ease and efficiency. For example, if the students can immediately see the results of the chemical reactions performed then they will never forget the results.
In-Built Chat: This attribute helps the students to clarify their doubts with their mentors whenever needed. It makes it easy for the students to get coached properly so that they can perform well in their exams.
Chapter-Wise Tests: Through this feature, the students can prepare themselves well in advance by solving comprehensive sample papers of the previous years. Undertaking regular tests will make them thorough with their subjects as they can maintain a consistent track of their progress.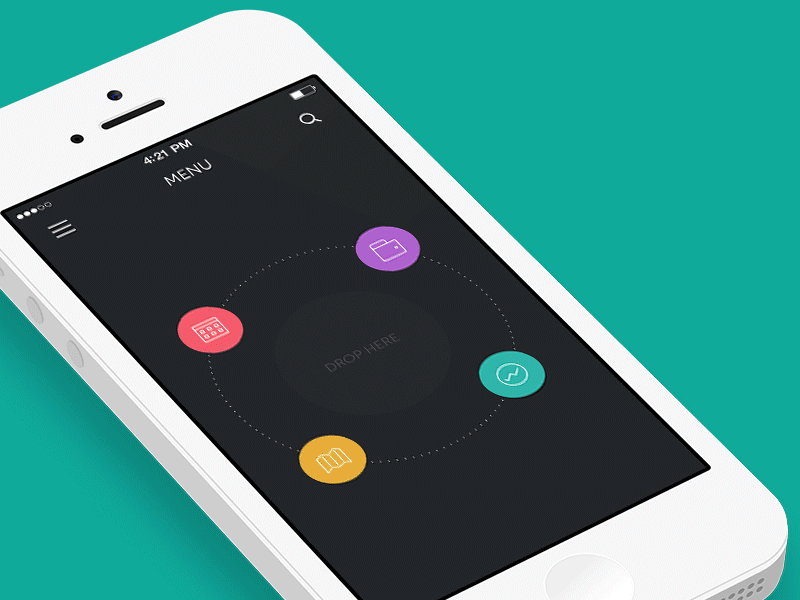 You love this article- Latest ios app development trends that matter in 2020
Student Panel Features
Registration Page: Here the user/student needs to fill up the basic details like the email id, contact number, user name, etc.
Login Page: This page will be available for those who have already signed up to avail of the desired services.
Forgot Password Option: If a user fails to remember the entered password, there will be an option to generate an OTP to reset a new one. The OTP will be sent either to the email id or the phone number already provided.
Profile Manager: To ensure better visibility, this feature enables users to edit or fill they are personal and educational information.
Browse All Courses: This is an important feature which presents details of all the courses available to the students. With a sub-section of Search Courses, the students can fetch details about their specific courses or can even filter their search process to arrive at the suitable options.
Course Detail On Click: Various information and details of the courses like synopsis, number of lessons, etc are included t have a comprehensive view of the content.
Live Chat Support: This is another significant feature that helps students to interact with the mentors and the tech-support team for resolving essential queries.
Test: In this section, multiple test materials are available which the students can undertake to assess their competency level.
You read "Educational App Development 2020 – Cost & Features" at Phelix info Tech Blog.
Admin Panel Features: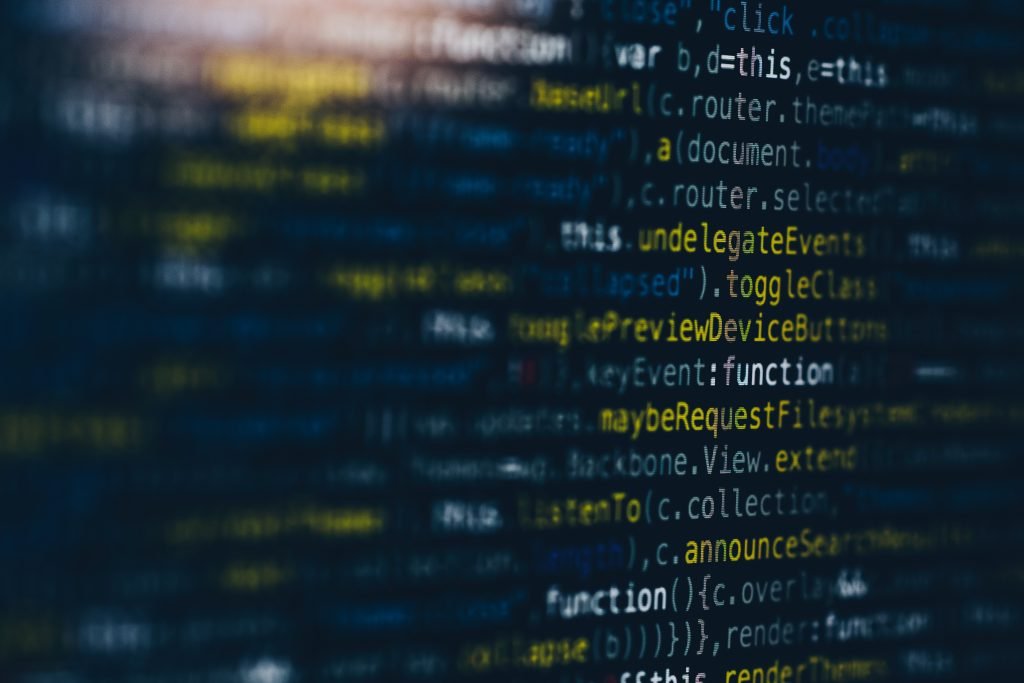 Managing Themes: The themes chosen by the front end users are to be managed by the admin so that the feel and look of the user account can be changed. Example: Deactivation, Activation, Delete and Add
Managing Courses: All the courses added by a tutor can be viewed and managed by the admin. Example: Search, view, filter, topic description, topic name, the time slot for teaching, choosing cancellation policy, etc.
Managing Subscriptions: Here all the subscriptions that can be availed by the users will be managed by the admin. Example: price, description, name of the package, delete, edit, deactivate, activate, etc.
Statistics: In this section, the admin will be able to view the following:
Number of sessions
Number of courses purchased
Top-performing courses
Payments
Number of students
Content Manager: The entire management of the website content will be looked after by the admin. Example: edit, delete, add/upload, activate, deactivate, view content, etc
Tracking Orders: Here the admin will be able to monitor the orders placed by the to ensure the safe distribution of the materials.
IVRS: This is a communication system of an organization that enables the callers to interact directly.
Transaction History: Through this section, the admin will be able to view all payments made by the users. It is only after clearing the payments that the user's account will be activated.
Best Monetisation Method For Mobile Apps
Providing quality education is indeed a noble concept which needs a definite physical and digital presence in today's world. To manage such affairs you need a significant flow of money. You can opt either for a premium model or a free subscription model.
The free subscription model is not a wise choice as it will give you access to 30/40 percent of the content. On the other hand, the premium model can provide you with wide access to all the features within your app. The download feature for lessons is available with the premium ones which imply that you can have full access to your course materials. Personal interaction with your mentors is one more attribute that can be availed again with the premium models.
To avail of all these facilities, you can assume that lots of investments are needed.
As education has gone digital, educational app development has gained prominence. Learning through apps is less time consuming and is also quite engaging as both audio and visual elements are included. Digital education helps you to rectify your mistakes and take appropriate steps to learn more thoroughly so that you can pass your exams with flying colors.
Conclusion: To make studies more interactive educational apps are created. As no specific time is involved here students can learn at their own pace which makes learning all the more interesting. Conventional methods, unlike the digital ones, are at times boring which can demotivate students. On the other hand, digital platforms encourage students to know their subjects well according to their time frame.
Author Bio: Mr. Arup Roy is the CEO of Red Apple Technologies, a premium company for mobile app development. He keeps an eye on global trends to improve his offerings. In his free time, he reads and writes online blogs and articles to learn and share tips concerning the advanced technologies to serve the customers better