PSD to Drupal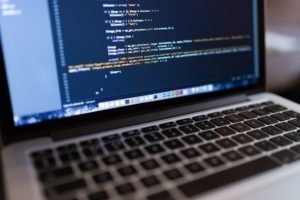 Why Prefer Drupal: In this competitive world, there should be some extra edge in our websites and the services in order to attract the target audience. To achieve this, there must be a need for robust development software. Drupal is such a platform that is empowered as a content management system as well. Get global presence and enhance your client base by converting your existing PSD to Drupal.
Here you will know the best means to enhance the functionality and design of your existing PSD or website. Learn how to achieve this in less time with the expert's developing practices.
Get Viral with Drupal:
These days, there are many websites that are enjoying huge ROI with the potential of Drupal. This is an open-source and as well free CMS platform to get any sort of functionality which the client deserves. For this reason, now all the business owners are getting their PSD to Drupal.
Benefits of PSD to Drupal:
However complex a website development is, it can be done with mettle and ease with the help of the Drupal.

High Loading Speed: Now your website developed with Drupal can get high page ranks as it loads faster than ever before. Moreover, one can get the added advantage of browser compatibility.

Customized Websites: Now every client can get the exact match for their requirements. All this is possible just because of the wide number of user-friendly extensions that Drupal supports.

Better Coding: It is with Drupal, there are high chances of better coding with zero errors. Most of them prefer to choose PSD to Drupal conversion for this factor and even for the enhanced performance. In this regard, it is easier to get the grace of the search engine algorithms.

Get High page ranks: If you want your website to get listed on the first page of the search results, then all that you need to do is convert your website with Drupal. As the resulted website is search engine friendly, the chances of getting high page ranks are possible. With this, you can get the brand identity and can even enhance the customer base in less time.
It is with their expertise they will able to know how to slice the code and use it precisely without any errors. There will be always an extra advantage when you have a bug free code for your website. For this, all you need is a semantic coding structure which is not at all a big deal for the developers with knowledge. These people will always follow the W3C standards and thereby ensure proper coding practice.
All tools are used for the integration practices for additional functionality. In this regard, make sure that you are hiring the established Drupal developer's service who has experience in handling projects previously. It is only then you can get the complete advantage of converting PSD to Drupal.