Building a resilient company is a hefty task that requires precision in strategy, ample resources & domain expertise. Besides, growth in business is not easy, irrespective of the fact which business you are in. When it comes to the SaaS companies, they have the infused pressure of establishing credible customer relations for customer retention & the necessity for sustainable growth.
SaaS companies are rapidly growing, but often the SaaS entrepreneurs have to juggle between multiple works to be visible in the marketplace. Worried already?
The excellent news is SaaS ventures are there to smoothen your product journey. From product engineering, growth marketing to capital & funding and technical diligence, venture capital firms can be your helping hand! Wondering how. Let's dive into the article to learn how startup ventures can leverage venture investing.
What Is A SaaS Venture Capital Firm?
SaaS capital firms are seed-stage venture capital funds that primarily focus on enterprise tech. These ventures are your magic wand that visibly speeds up your marketing efforts while minimizing the capital required in the entire process. Sounds interesting? These capital firms are well equipped with an organized system & a procedure to level up your product journey.
Besides, it propels your idea into a reality by validating it, becoming your associate in nurturing qualified leads, pushing prospects into your sales funnel. The workforce in venture capital firms encompasses specialized teammates in the field of product engineering to growth marketing. If you are searching for ways to spin your SaaS company into scale, independent growth ventures are your much-needed approach!
Image Source: https://www.pexels.com/search/SaaS%20venture/
Why Startup Capital Is Required For Your SaaS Business Venture
A fantastic idea and a sturdy will are not enough to make your SaaS venture a success. As a modern entrepreneur who wants to scale and grow their business, you must be aware of the importance of getting funding to convert your venture into a brand. Studies show that lack of capital and budget is one of the most common reasons most businesses fail in their initial stages.
Acquiring funding for your SaaS venture is not an easy task. But, nowadays, startups have numerous options like SaaS Venture Capital, Crowdfunding, or Angel Investing from where they can get their required finance.
Are you a SaaS company and not being able to decide whether to go for funding or not?  Here are the five reasons why startup capital is required for your SaaS business venture:
To Enhance Your Foundation Portfolio
Turning your initial idea into an actual and solid product for every business often requires a lot of money and a big team. You'll need to hire more people, hire experts in the field, finance in production, and most importantly, you need to keep the operations running steadily.
Build Your Presence In The Market Quickly
When you know that your product is getting a positive response from the market, you'll want to build a strong image in the market. For this, you'll have to compete with players who are already in the market with a strong presence. This can only be achieved by increasing sales and marketing efforts, which will cost you a lot of money.
Get More Than Funding
Contacting SaaS venture firms for funding is always the first reason. However, Saas venture capital can offer more than funding. Venture capitalists may help you to get deals with other companies to which they are connected. Every venture capitalist will want your success in the marketplace as it is in their interest as well.
Get The Focus
If your SaaS startup is getting funding from venture capital indicates that you are here to stay and positioned for the future. Getting funding from VC will increase your prominence in the market and attract attention. It adds value to your venture, and future investors will keep an eye on you to join hands.
Organizational Growth
If you hunger for more and do better, you'll need more money to hire top professionals for further development of your venture, build a strong position in the market, and make the best product to capture the market. Increasing the size of your SaaS organization gives you the freedom and capability to do more in a short period of time. Venture investing can aid you in the process.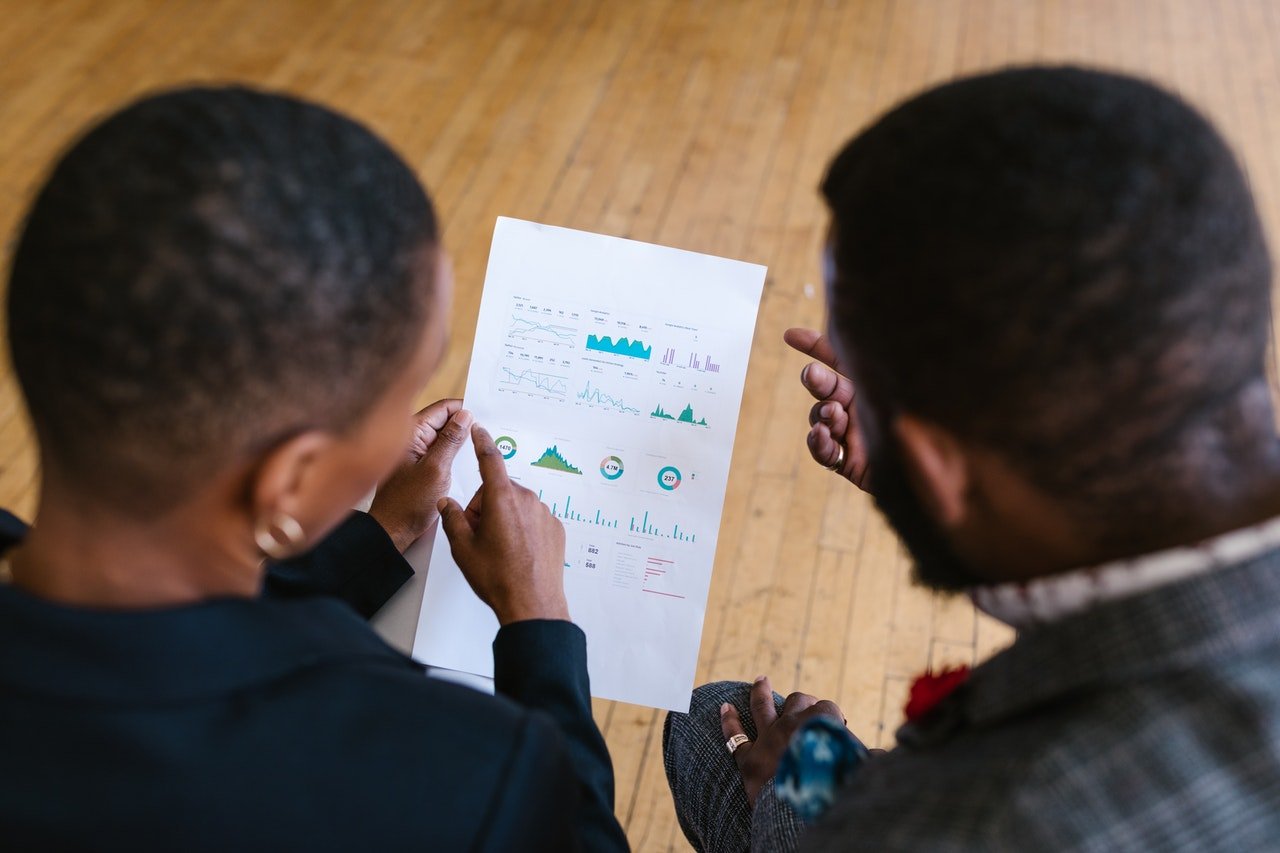 Image Source: https://www.pexels.com/photo/man-in-black-suit-jacket-writing-on-white-paper-7414026/
How Venture Investing Can Smooth Your Product Journey?
SaaS startups often have a global vision of international expansion &, indeed, it's a logical aim. But the road map to achieve the dream is complex as it encompasses an overhaul of funding, adequate management, a data-driven strategy, secure access to the product, experienced workforce, investment & the mindset of the team.
Furthermore, to boost network connectivity in the industry, SaaS companies are inclined to adopt customer-friendly products with different specifications. SaaS startups need to search for more innovative ways to promote their product & services to cut through the noise. And here the venture investing can be the solution to your SaaS startup:
Aid To Scale Growth With Resources
SaaS ventures focus on building! Yes, they build your portfolio, invest growth resources & become your partner in the product journey. They, being marketers themselves, have an in-depth product understanding & a problem-solving attitude. Besides, if you are a SaaS founder with deserted assets or looking to exit the investors, SaaS ventures acquire such companies aiding you in coping up with the financial scenario.
Strategies Framework
Ideas start with market validation & KPIs are required to measure your efforts. SaaS business ventures craft a framework for your project by staging certain benchmarks. There are ventures such as 'Venture Studio' that commit to an investment if the project hits the specified benchmark. With the base of a consulting company, the organization can deploy resources to augment your business growth!
Suggestions From Thought Leaders
SaaS ventures' workforce is composed of industry experts & thought leaders. And the team has ample knowledge in product & in the market competitive pressure. You can get expert advice as they have extensive experience of working with multiple organizations! The thought leaders have a clear understanding of the journey of the SaaS companies & the SaaS delivery model. They thoroughly assess the solution based on their experience & ensure that it fits perfectly to your company profile. Rather than setting up a hypothetical scenario, all the suggestions you get are associated with current market prospects! 
Creating Synergies
Recurring SaaS revenue is not a piece of cake. But the venture investments make it easier for you by cross-marketing your product to different customer bases. Creating synergies through cross-marketing is a profitable way to promote your SaaS products. It is not only quick & effective but also conducive in the early stage of your startup if there is any financial constraint. By building a solid partnership, you can double your audience & during this collaboration, enterprises or startups exchange knowledge, ideas, advice,& mention each other's blogs or articles on their websites, social media pages, or in emails. It influx sales & enhances company reputation, helping in overall business growth.
Final Thought
If you are seeking funds for your business, there are multiple solutions to your problem. You can opt to bootstrap your own startup or may seek help from friends & family. But pitching funding venture capital firms or venture capital associates, you get to shoot your business with a go-to-market strategy. You can get immediate access to the strategy, which otherwise may have taken years to break into it.
The SaaS ventures act as the management tools, hopping onto which you can explore the startup costs, number of resources & a forecast of upcoming ventures. Venture investing keeps your SaaS business up with guiding decisions & setting milestones.