You've been creating high-converting copy for clients as a part-time gig for a little while now.
But you crave to make it your full-time role.
If you're thinking "it's just not possible," then I'm here to prove you wrong.
Because being a full-time copywriter isn't just possible, but it's only one decision away.
But how can you take your side hustle and make it your full-time copywriting career?
This article will give you all the answers you need for you to make that all-important leap into full-time copywriting.
The Difference Between Side-Hustling and Full-Time
It can be tempting to assume that full-time copywriting is identical to part-time. Surely, it's just more of the same, right?
Wrong.
When you're no longer a side hustler and you've leveled up to being a full-time copywriter, your responsibilities increase.
Because the truth is, being a copywriter is now your only source of income.
You're no longer a part-time side hustler, writing copy to boost your monthly income. You're now a business owner.
And as a business owner, you need to do all the things every other business owner needs to do.
From marketing your business to building a content strategy to networking with your ideal clients – making the mental shift to labeling yourself as a business owner is crucial for a fruitful copywriting career.
How to Become a Full-Time Copywriter?
Chances are, if you've been a part-time copywriter, you've experienced some of a copywriter's daily tasks. However, when you take the leap into a full-time freelancer, there are various duties you'll need to do (that you may not be used to yet.)
You've likely already:
Created copy for various businesses
Written in a range of formats
Created copywriting for a wide range of industries and niches
Gathered a few testimonials
Relied on word-of-mouth to gain more business
These are all components that will give you a head start in full-time copywriting success.
However, now that you're considering being a full-time copywriter, you'll need to do the following things.
1.   Narrow Down and Pick a Niche
There's a lot of controversy surrounding niching, and there always has been.
Some copywriting courses will tell you not to niche. They'll say that, by narrowing down, you're excluding potential paid projects.
That's not exactly a lie.
You will be excluding some projects. But saying "no" is critical for business success – whether you're a copywriter or a candle-maker – it's simply fundamental to your growth.
Niching down means that you're positioning yourself as an expert in the industry.
Imagine, for example, you were opening a new Spanish restaurant. This is your only source of income, and failure is not an option.
You need an architect to design your modern, atmospheric restaurant.
Would you outsource to a general architect who has worked on a range of projects? Or would you pick an architect that specializes in Spanish restaurants?
It provides the client with a sense of relief because it tells them that you're well-versed in their needs.
But it doesn't solely benefit your clients.
Niching down means you'll only work on projects that you genuinely want to work on. For some copywriters, writing about construction is their worst nightmare. If they niche down into their preferred area – let's say the Health and Wellness industry – they won't ever need to write about different construction tools.
It also increases your demand, because more clients would prefer a specialist. If you've niched down, you're supplying that demand, meaning you'll gain more clients (at a higher quality).
Finally, niching down will help inspire your content generation. You're able to provide educational content that is more specific to your client's needs, which will prove you – as a brand – are more relatable than others.
How to Find Your Copywriting Niche
If you've read the above nodding your head and you've decided to narrow down your copywriting services and find your niche, you may feel tentative.
This is usually because you don't know how to find your copywriting niche.
So, allow me to help you.
As a copywriter, there are a few different ways you can niche:
By industry (eg: a medical copywriter)
By deliverable (eg: a website copywriter)
By audience type (eg: a copywriter for tutors and teachers)
By copywriter-type (eg: a direct-response copywriter)
The main consideration you need to spend a whole lot of time on is why you're choosing your niche.
Nowadays, it's not enough to simply pick one. You need a valid reason why. And that reason should go above "because I like it."
Say you wanted to become a non-profit copywriter. This niche means you'd be working with various non-profits around the world and helping to bring in more donations. You'd then have to ask yourself "why?". What is it about this route that will help change the world?
Your copywriting niche should be:
Something you're highly interested in
Something you're experienced in (or, at least, you will actively learn about)
Have a deep reason as to why you've chosen it
Something with a demand (there's little point in picking a niche that doesn't exist!)
2.   Build On Your Copywriting Portfolio
You've been writing copy for some time already, right? But it's been a side hustle, so it's unlikely you've had enough time in the day to create something mind-blowing.
If you have, fantastic! But every piece in your portfolio should be the best example of your work.
And if you've not niched until now, you may need to change your copywriting portfolio to demonstrate that niche.
So, say that you have written an excellent sales page for a course on how to build your Instagram following. If you have niched down into being an email copywriter, then this piece shouldn't be displayed in your portfolio.
Everything needs to be consistent and prove your subject specialism. Remember, clients, want a specialist because of their experience in that specialty. So, your portfolio needs to prove this.
With that in mind, you need to build on your existing portfolio.
If you're struggling to get clients, you may write this off and say "but I can't get any copywriting clients – how am I meant to build my portfolio without clients?"
This is where a whole lot of new copywriters go wrong. They wait and wait for a client to reach out to them first.
The problem is that it's a vicious circle. You can't build a portfolio without clients. And you can't get clients without a portfolio.
So, how do you break this cycle?
With spec work.
Build Your Copywriting Portfolio With Spec Work
Spec work is a great asset to your portfolio – particularly at the beginning of your full-time copywriting career.
Spec work is essentially a piece of writing for any brand out there – even fictitious ones – that you've decided to write without working with said brand.
So long as you label it as "spec work" on your portfolio, you have no limitations to what you can do.
Always wanted to write for a brand like Mcdonald's, Nike, or Mac? Go for it. Create spec work that surrounds their products. Or, you could even make a product up.
If you've niched down according to the deliverable, you could create spec work surrounding said deliverable.
Say, for example, you niched down and you're now a Website Copywriter for Pet Shops, you could create a range of different websites for different brands in the pet industry.
As you gain more clients, you can replace your spec work with actual client work. But there's nothing wrong with having a healthy piece of spec work in your portfolio even when you're 10 years down the line and super successful.
It simply drives the message home that you're able to write for bigger brands and adapt, and that you write – even when you don't "have to."
3.   Get Your Name Out There
Business gurus and coaches say "get your name out there" as if it's the easiest thing in the world.
I acknowledge that it's easier said than done, but marketing your copywriting business is crucial. It's impossible to gain clients if no one knows who you are and what you can do for them.
This is one of the main differences between side hustlers in copywriting and full-time copywriters. Side hustlers often stick to Freelancing platforms and – in reality – it's not the end of the world if you have a few months with no clients, as you're relying on your 9-5's salary to keep you ticking over.
When you're a full-time copywriter, you don't have this luxury.
That's why marketing is so important.
So, how do you market your copywriting business? Here are a few different strategies you can use to start off with.
Launch a Website
In 2022, it's almost impossible to grow a business without a website. You can rely on social media (more on that in just a second) for a time period, but it should be your main aim of yours to get a website up and running.
This website should display your portfolio, give visitors more information about your services, and introduce them to your brand. (Yes, you're a brand now.)
You can use website builders like WordPress, Showit, GoDaddy, Wix, and/or Squarespace. If you have the money to invest in a professional website designer, I'd highly recommend it.
However, for a lot of new full-time copywriters, having the money to invest in professional website development isn't an option.
If that is the case, search for templates that best represent your brand, your services, and – most importantly – your target audience and ideal client.
It may be that you launch a website using a template and keep it running for a year or two. Then, once your copywriting business has grown, you should then invest in a professional designer to scale your brand further.
Use Social Media to Market Your Copywriting Business
One of the key methods of marketing in 2022 is through social media.
With many platforms to choose from:
… it can be difficult to pick a platform.
And many new copywriters believe they need to be omnipresent (that is, have an active presence on all social media platforms).
This – especially at the start – leads to burnout and mindset barriers. And it happens quickly, too.
So, listen closely when I say this:
You do not need to be posting content on all the social media platforms every day.
Instead, you need to identify the platform used most by your ideal client. Users who are on TikTok, for example, are different from users on LinkedIn.
Once you've identified the top platform(s), then you can invest your time and energy into creating content consistently.
Remember, too, that social media marketing is driven by value. While you should post some promotional content, the vast majority should aim to educate, entertain, and/or inspire.
Network With Business Owners
Don't underestimate the sheer power of networking.
It's been a key player in many brand owners' strategies for years upon years.
If you're shy, introverted, or have social anxiety which prevents you from mixing with people with ease, the internet has been a glorious answer for you. You no longer need to attend face-to-face networking events if you don't want to. Of course, there are lots of benefits to doing so, and I'd highly recommend it if you can manage it, but you're not forced to.
Instead, join different Facebook groups and virtual networking events. Networking rooms run on Clubhouse, for example, are fantastic places to get your name out there and mix with other brand owners.
Just make sure you link your brand's Twitter or/and Instagram page to your Clubhouse bio so brand owners have a way of following and interacting with you.
Is Being a Full-Time Copywriter Hard?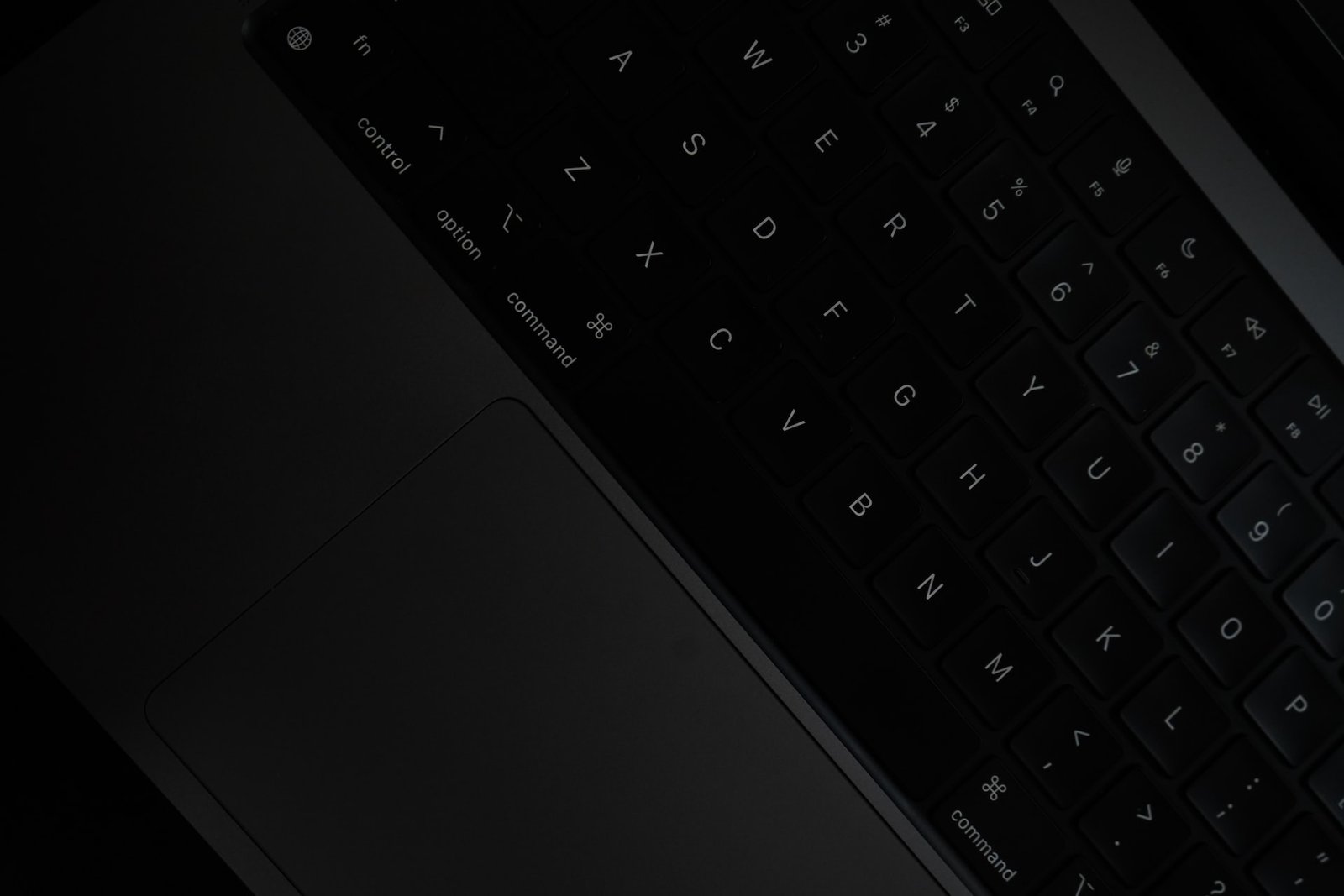 Being a full-time copywriter is the best thing that ever happened to me. But the best things in life never come easy. There are trials and tribulations that every copywriter faces. Not to mention that the world of copywriting never stands still.
You'll need to dedicate time to learning, building your swipe file, and consistently modernizing your portfolio.
But if being a full-time copywriter is something you crave – and with the flexibility, being able to write every day and grow people's businesses, and being your own boss, who wouldn't? – then it's completely possible.
You'll need heaps of drive, determination, and a flexible attitude. Scoop in a generous ladle of copywriting talent, and you'll be running a profitable copywriting business within a year.
Liz Slyman
Over the past decade, Liz has worked as a copywriter and digital marketing executive for a multitude of companies from startups to mid-sized businesses to working as the VP of marketing for award-winning, platinum-selling artists. Leveraging an understanding of the nuance of language in marketing, Liz founded Amplihigher, a content marketing, and copywriting agency, designed to connect consumers to companies in a way that results in next-level brand expansion.
Photo by Daria Shevtsova on Unsplash