I remember a time, not too long ago when I'd don my jacket and head to the shops to buy a DVD, some groceries, or tech goods. Today, however, I do virtually all my shopping online, and I know I'm certainly not alone!
95% of all internet users in the United Kingdom subscribe to digital services and shop online. This is a seismic shift in the U.K's economic landscape, particularly for small and midsize businesses.
It has been generally observed that customer behavior has been changing significantly over the last decade. Today, the customer is online, and for any business to be profitable, it has to follow suit and join the digital arms race.
In 2021, any business that does not have a website is virtually destined for failure. This is an inescapable fact. In the last decade, new entrants to the British economic landscape have managed to surpass their predecessors because their products and services were available, and easily accessible, online. This has led to the demise of many businesses across the UK.
Businesses today understand the need to hire a web development company. Such companies help develop websites and web applications for businesses that need to be represented professionally online. While there's currently a trend of DIY web construction in the UK, I can assure you that if you need a web application that will deliver real results, you'll need the help of a professional web development company.
There are many entrepreneurs I know personally that have burnt their fingers by subscribing to DIY platforms that encourage new businesses to take web-building into their own hands, without the need for any deep industry knowledge or expertise. Consequently, these entrepreneurs have been left demoralized by the results, leading them to have to seek an expert to rebuild the site for them.
What can a web development company do for you?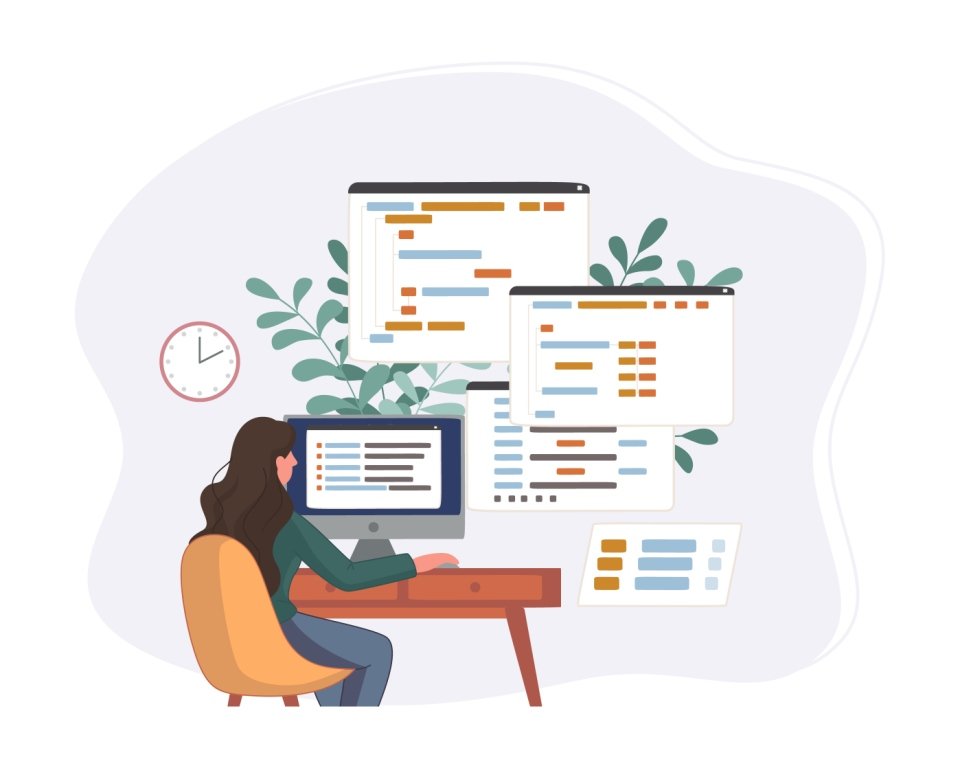 Apart from the obvious services such as website development, hosting domain, sourcing, etc., a web development agency can introduce your company website to new technologies that can add value to your business. Let's take a look at few technologies that can be powerful business tools:
Augmented Reality
Over the last five years or so, the world has witnessed the wide acceptance of augmented reality-based applications. This can be observed in domains such as gaming, entertainment, real estate, and fashion.
Just a few years ago, the world was taken over by one of the most prolific mobile games the world had ever seen, which went by the name of 'Pokemon Go.
This game single-handedly brought augmented reality, otherwise known as AR, into the hands of the masses to play and experiment with. Sure, there were many accidents and invasion of privacy concerns, but Pokemon Go was a taste of how powerful new technologies really are, and to this date, it is a phenomenon that changed the way the world interacts with the internet.
And this technology is not limited to only games. It has garnered a place of prominence in industries that require a more realistic user experience, both for potential buyers, as well as for students looking for a more hands-on learning experience. I see this technology being applied extensively in the future by companies like Amazon, Adidas, Louis Vuitton, and many others.
Machine learning
This technology is at the cutting edge of web development. It is the new era of developing applications fit for mobile devices, desktops, and internet usage. Machine learning can almost be equated to modern-day alchemy! This technology allows machines and systems to gather information, rearrange it, and use it in a truly optimized way.
Machine learning also enables systems with decision-making capabilities, as well as analysis aptitude. You can observe this technology in your smartphone camera – Google lens is a fantastic app that uses machine learning to identify products, imagery, locations, and even plant species.
Similarly, I am sure most of you reading this article have at some point used Google Translate. This translation app allows you to translate any language of your choice. In addition to text, it can also analyze and respond to speech, which is a function also attributed to machine learning. As we progress into the digital age, machine learning is going to become an integral part of web development, that almost every website will need to integrate.
Artificial Intelligence
Otherwise known as AI, artificial intelligence is a subject many Hollywood movies are based on. Once a matter of fiction, today, AI is practically everywhere. If you have ever logged on to a website that has greeted you with an interactive chatbot, you can be sure the technology that drives the chatbot is artificial intelligence.
Simply put, artificial intelligence aims to replace human processes within automatic, 'intelligent' systems. A real-world domestic example would be that of a cleaning robot that knows where dust and dirt accumulate in your home, paying more attention to those areas.
Companies like Twitter, Instagram, and even Netflix use technology enabled by artificial intelligence to improve user experience as well as gather data.
While it's easy to simply log on to a platform and create a simplistic website, real value-driven applications require the expertise only a web development company can offer. My recommendation is to work with one of the UK's most well-respected web development companies, Web Choice.