Top 10 Web Designing Companies in India Who can help you set up a brilliant website according to your business model when beginning your online business.
There are so many agencies in India, but very few of them are increasing in a short time from the bottom to the top level. We would like to suggest your analysis as per Google or our experience with all of these agencies.
Top 10 web designing companies
Looking for a top company in web design? Here is a list of India's best web design service provider that provides global customers with outstanding web design & development services. Such businesses have years of industry experience and provide their multinational consumers with state-of-the-art mobile app solutions. Choose any business according to your needs.
1. Phelix Info Solution

Phelix Info Solution is one of the highest growing web design UX development agencies they have highly expired in web design, UI design, landing page, logo design, and mobile app design. They deliver a premium product at Phelix Info Solution that can help customers increase these sales and expand the business quickly. They are experienced in the creation of mobile applications, web design, custom production, and web promotion. Since 2010, more than 3500 + projects have been active.
2. IndiaNIC Infotech Limited

The second top web design company in India is IndiaNIC infotech limited. With a talented team of over 400 developers, project managers and executives, India Infotech Limited succeeds in producing award-winning solutions of the highest quality. They are excited to see the customers happy about their concept. looking for new ways to create a better product and provide solutions.
IndiaNIC loves the process of developing them as well as the designs themselves. Innovative ideas need to be more innovative in creating their visual representation.
CEO: Sandeep Mundra
Hourly Rate: 25$
Employes: 250-900
Founded: 1998
Website: https://www.indianic.com/
Website Alexa Rank in India: 25715
3. Softura

For over 20 years, Softura has been a leading company for custom application development and Web Design.  Our proven record of consistently delivering cutting-edge technology solutions to solve complex business challenges and drive key results has led us to become a trusted partner for hundreds of mid-market & business customers. Software is a Microsoft Gold Certified Partner, ISO 27001 Certified company will provide the best UI design services in India.
CEO: Mark Murphy
Hourly Rate: 50$
Employes: 250-999
Founded: 1997
Website:https://www.softura.com/
Website Alexa Rank in India:81,209
4. Next Big Technology (NBT)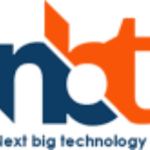 Next Big Technology (NBT) was founded in 2009 as a premium Web & App Development company. NBT is always using the new Website & Mobile App development technologies. They also offer all web design services, including banner design, website design, website redesign, brand design, mobile app design, brochure design, and logo design, and so on. With a team of 30 + professionals with different skill sets, NBT is headquartered in Jaipur, Rajasthan, India.
CEO: Amit Shukla
Hourly Rate:25$
Employes:10-50
Founded:2009
Website:https://nextbigtechnology.com/
Website Alexa Rank in India:95,602
5. Ray Creations

Ray Creations is India's professional web design and development company. Ray Creations is an established Indian-based web design company and is proud to offer its services to customers around the world. The Company has over 10 + years of expertise in providing design and development services to our clients around the world. Best Web Design & Maintenance Company works together with talented people in India.
CEO: Amrit
Hourly Rate:25$
Employes: 2-10
Founded:2006
Website:https://www.raycreations.net/
Website Alexa Rank in India:40,305
6. Zinavo

Zinavo has 5th rank in our Top 10 Web Designing Companies in India list. The company has experience in various open-source software such as Joomla, Drupal, and Magento, and Zinavo is a leading provider of online solutions. Zinavo Web specialists with 10 + years of experience to help you achieve your goals from the simplest static website to enterprise-managed full-blown content solutions. Zinavo is a specialist in website design and development. More than 3,500 projects have been successfully launched worldwide.
CEO: Karthikeyan Muthu
Hourly Rate:25$
Employes:10-50
Founded:2012
Website:https://www.zinavo.com/
Website Alexa Rank in India:19,461
7. iFlexion
Since 1999, Iflexion has been helping companies across different industries through custom software solutions to optimize their business processes. With a well-coordinated team of 850 + IT professionals, Iflexion serves its customers worldwide regardless of their domain of operation, geographical location, and specific organization.
CEO: Deepali Deshpande
Hourly Rate:25$
Employes:250-299
Founded:1999
Website:https://www.iflexion.com/
Website Alexa Rank in India:24,523
8. Acodez IT Solutions
With our exclusive and tailored offerings to our clients spread through over 70 + countries, Acodez represented various companies and international brands. Their expertise lies in various IT fields including web design, web development, and digital marketing. Acodez is in 8th position in our top 10 web design companies in India. Acodez's UX design team has extensive experience in the core areas of user experience, allowing them to coordinate the finer usability and functionality modules in line with business objectives and end-user needs.
CEO: Rithesh Raghavan
Hourly Rate:25$
Employes:10-50
Founded:2011
Website:https://acodez.in/
Website Alexa Rank in India:10,118
9. Y Media Labs

Y Media Labs is an award-winning digital strategy company that empowers Fortune 500 companies and a few innovative start-ups to develop digital products with a lasting impact. The team at Y Media Labs focuses on creating world-class mobile experiences that remove standards from the doors and create brands as leaders in the categories. Y media labs are in 9th rank in our top web design company list.
CEO: Ashish Toshniwal
Hourly Rate:150$
Employes:250-999
Founded:2008
Website:https://ymedialabs.com/
Website Alexa Rank in India:57,300
10. Lounge Lizard
Lounge Lizard has been developing and building more than 600 websites from e-commerce, b2c, b2b, non-profit social networks since 1998.  For 21 years, Lounge Lizard has mastered Web design user experience. Lounge Lizard proved website design methodologies yield high-sales lead conversions, lead capture, and sales growth. We are rank Lounge Lizard in our top 10 web design companies list for these professional web services.
CEO: Ken Braun
Hourly Rate:100$
Employes:100-500
Founded:1998
Website: https://www.loungelizard.com/
Website Alexa Rank in India:33,944
Conclusion :
With the sudden increase in demand for a one-of-a-kind web presence, there has also been an increased demand for web design firms. Now select the Right Web Design Company from the top 10 list, designing a friendly and creative search engine website that brings great online success to your company.