Are you searching for top social bookmarking sites to build backlinks for your website? Social bookmarking can drive traffic to your site, and valuable backlinks to boost SEO for your website. SBM Sites Submission and free classified site is the smartest way to manage the web bookmarks for your important links for SEO.
What is Social Bookmarking?
Social bookmarking, as a search engine, has an advantage over traditional search engines which we commonly use. Bookmarking sites have a positive impact on the ranking of bookmarked websites. They eventually improve the PageRank and SERPs of the sites. SBM is a great traffic-boosting SEO strategy because it's easy, effective, and trendy.
Must Read – All SEO Sites List Free
How to use Social bookmarking sites:

Social bookmarking is a way for people to store, organize, search, and manage "bookmarks" of web pages. … Examples of social bookmarking sites include del.icio.us and digg.com. Most social bookmark services are organized by users applying "tags" or keywords to content on a Web site. Follow some simple steps to use a social bookmarking website
If you are a first-time visitor then you need to register all bookmarking websites.
After registering check your email for a verification link (no need for many websites).
After verifying sign in with the bookmarking website.
Click the "submit" or "add website" Link.
You need to enter the working domain name in the first step.
in the second step, you need to submit the title, description, tags.
after all your bookmark is saved for admin review or may be published.
You can manage you all link via your dashboard.
Note:- Fill up the spaces with the title of your site, description, and keywords you are targeting. You must submit original content and real source for the best traffic and backlink.
Get The Updated List of Social Bookmarking Here
Top 10 Social Bookmarking Sites 2021
Here is the list of 100+ manual-checked social bookmarking sites. This list of Best Social Bookmarking Sites with Updated Domain Authority (DA), Page Authority (PA), and Alexa Rank.
1. Reddit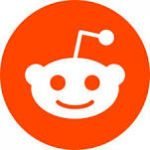 Reddit is a well-known name in internet history having tons of daily visitors and growing daily. Reddit is an aggregate of American social news, web content ranking, and a forum for discussion. Registered members submit content such as links, text posts, and images to the site and other members vote up or down.
Reddit came up with "karma" points in order to help police the site and prevent spammers from bombarding readers. Users get karma because other people in the community up-vote their comments and connections.
Website: www.reddit.com
Domain Authority: 91
Page Authority: 90
Links Attribute: No-Follow
Alexa Rank: 18
2. Digg
Digg is the most popular social bookmarking site to build a strong and remarkable backlink for your website. Digg is a website of social bookmarking where news and stories are submitted by the user. Digg has links across the Internet, ranging from well-known sources of news to obscure blogs. Digg also builds its own list of popular web-wide stories that go viral.
Website: https://digg.com/
Domain Authority: 93
Page Authority: 80
Links Attribute: No-Follow
Alexa Rank: 4,268
3. <Nob6>

Nob6 is a new website but it is very powerful and gives a do-follow backlink for your website. All Submitted website is checked manually and published in one week of the submission date. We have tested this site for our large website network and receive very positive SEO results. SEO Backlink is powered by Plikli CMS where users can create an account and update all our social links, make friends, bookmark their own links. this website is also based on karma scores like Digg and Reddit.
Website: https://nob6.com/
Domain Authority:

43

Page Authority:

41

Links Attribute:

Dofollow

Alexa Rank:

422025
4. Slashdot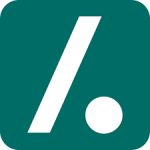 Slashdot is a website for social news that was initially marketed as "News for Nerds." It features news stories about science, technology, and politics that website users and editors submit and evaluate. Rob "CmdrTaco" Malda founded Slashdot in 1997 and runs the program Slashdot-like Automated Story-Telling software.
Website: https://slashdot.org/
Domain Authority: 91
Page Authority: 73
Links Attribute: Dofollow
Alexa Rank: 7,112
5. Plurk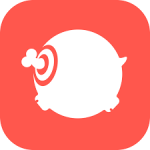 Plurk is my favorite website to build backlinks. Plurk is a nicely designed website with lots of submission options. Plurk is a free social networking and micro-blogging service that enables users to send updates via short messages or links that can be up to 360 text characters in length (as of December 28, 2016, immediately before the 210 limits were increased from the original 140 limits).
Website: https://www.plurk.com/
Domain Authority: 88
Page Authority: 69
Links Attribute: Dofollow
Alexa Rank: 1430
6. Diigo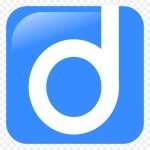 Diigo is also a great website that drives billions of traffic by more than 9 million + users. Fastest website for submitting bookmark online and Online resources with forever intact annotations, irrespective of whether the source is still active.
Diigo is a multi-tool for the management of personal knowledge. Improving efficiency and profitability significantly. Simple and intuitive, but strong and versatile.
Website: https://www.diigo.com/
Domain Authority: 89
Page Authority: 74
Links Attribute: Dofollow
Alexa Rank: 13,565
7. Scoop.it

Scoop.it is a trusted social bookmarking website by 4+ million SEO professionals and marketers. Scoop.it is a San Francisco, California-based content marketing software company. The company is running the Scoop.it network, a web curation program, and marketing to companies its content marketing tools.
You can use Scoop.it is free with a limit of 50 submissions (called Scoop on the website).
Website: https://www.scoop.it/
Domain Authority: 92
Page Authority: 74
Links Attribute: Dofollow
Alexa Rank: 5,491
8. Mix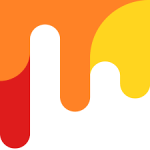 Mix (StumbleUpon closes and switches to Mix) is a social bookmarking platform where content can be saved for use later. The Mix is the most used social bookmarking website with instant submission.
The Mix is part of the Expa network, like StumbleUpon. Expa works to grow and launch new companies with experienced founders. Expo was developed by Uber and StumbleUpon's co-founder, Garret Camp.
Website: https://mix.com/
Domain Authority: 84
Page Authority: 50
Links Attribute: Dofollow
Alexa Rank: 14,883
9. DZone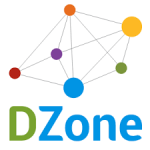 DZone.com is one of the largest online communities in the world and a leading publisher of software developer knowledge resources. Hundreds of thousands of developers come to DZone.com every day to read about the latest technology trends and learn through shared knowledge about new technologies, methodologies, and best practices.
DZone is more than a social bookmarking website where you can drive tons of traffic for your website and blog.
Website: https://dzone.com/
Domain Authority: 78
Page Authority: 63
Links Attribute: Dofollow
Alexa Rank: 2492
10. Phelix Portfolio
Phelix Portfolio is a human-edited WordPress-powered social bookmarking website to easily get the do-follow backlinks. Phelix Portfolio is new but has the power of do-follow and quality backlinks.
| | | | | |
| --- | --- | --- | --- | --- |
| No. | SBM Sites List 2020 | Domain Authority | Page Authority | Alexa Rank |
| 11 | www.pinterest.com | 94 | 95 | 146 |
| 12 | www.getpocket.com | 91 | 67 | 1,036 |
| 13 | www.minds.com | 88 | 65 | 20,598 |
| 14 | www.tumblr.com | 88 | 100 | 85 |
| 15 | www.fark.com | 74 | 67 | 8,513 |
| 16 | www.folkd.com | 59 | 67 | 23,800 |
| 17 | www.bibsonomy.org | 51 | 60 | 17,772 |
| 18 | www.pusha.se | 48 | 58 | 70,531 |
| 19 | www.yemle.com | 44 | 55 | 54,973 |
| 20 | www.sitejot.com | 42 | 57 | 116,830 |
| 21 | www.techsite.io | 42 | 42 | 85,288 |
| 22 | www.startaid.com | 42 | 54 | 65,759 |
| 23 | www.linkarena.com | 42 | 62 | 63,175 |
| 24 | www.yoomark.com | 41 | 53 | 81,163 |
| 25 | www.1look4.com | 40 | 46 | 50,357 |
| 26 | www.sociopost.com | 40 | 52 | 64,458 |
| 27 | www.akonter.com | 39 | 54 | 61,770 |
| 28 | www.fearsteve.com | 37 | 49 | 45,225 |
| 29 | www.social.wikitechguru.com | 36 | 43 | 124,890 |
| 30 | www.wirefan.com | 36 | 52 | 61,620 |
| 31 | www.aixindashi.org | 35 | 46 | 84,529 |
| 32 | www.addthismark.com | 35 | 50 | 57,832 |
| 33 | www.jodohkita.info | 34 | 50 | 89,437 |
| 34 | www.jofrati.net | 33 | 42 | 48,321 |
| 35 | www.openfaves.com | 33 | 51 | 54,073 |
| 36 | www.moretreat.com | 32 | 40 | 64,330 |
| 37 | www.dekut.com | 31 | 49 | 136,158 |
| 38 | www.affiliated-business.com | 31 | 52 | 59,413 |
| 39 | www.tatvanstories.com | 30 | 36 | 654,858 |
| 40 | www.crazybacklink.com | 30 | 44 | 61,490 |
| 41 | www.3000bonus.com | 29 | 35 | 54,727 |
| 42 | www.updatesee.com | 28 | 45 | 73,696 |
| 43 | www.risecsp.net | 27 | 35 | 48,155 |
| 44 | www.relevare.net | 27 | 40 | 53,794 |
| 45 | www.Mozylinks.com | 27 | 42 | 66,094 |
| 46 | www.cosap.org | 27 | 41 | 51,438 |
| 47 | www.sfcsf.org | 27 | 43 | 51,660 |
| 48 | www.Worldranklist.com | 25 | 41 | 68,033 |
| 49 | www.london8.net | 25 | 41 | 49,638 |
| 50 | www.socialbookmarkzone.info | 25 | 48 | 54,686 |
| 51 | www.mbacklinks.com | 24 | 43 | 63,839 |
| 52 | www.socialbookmarkiseasy.info | 24 | 47 | 71,755 |
| 53 | www.gen-eff.net | 24 | 38 | 53,073 |
| 54 | www.easy.dealsclassified.online | 23 | 29 | 52,898 |
| 55 | www.Ferventing.com | 23 | 39 | 69,794 |
| 56 | www.kestrin.net | 23 | 38 | 48,420 |
| 57 | www.ewebmarks.com | 23 | 47 | 50,914 |
| 58 | www.vapidpro.com | 22 | 40 | 67,762 |
| 59 | www.bookmarkfeeds.com | 22 | 39 | 51,004 |
| 60 | www.seomast.com | 22 | 41 | 73,965 |
| 61 | www.activebookmarks.com | 22 | 48 | 56,907 |
| 62 | www.socialbookmarknow.info | 22 | 49 | 50,225 |
| 63 | www.Kenplanet.com | 21 | 39 | 78,723 |
| 64 | www.newsciti.com | 21 | 47 | 55,529 |
| 65 | www.Hubcage.com | 20 | 39 | 72,551 |
| 66 | www.Lucidhut.com | 20 | 40 | 70,586 |
| 67 | www.Linksbeat.com | 20 | 39 | 74,450 |
| 68 | www.visacountry.com | 20 | 40 | 74,485 |
| 69 | www.clickone.co.in | 20 | 43 | 50,999 |
| 70 | www.bookmarkmaps.com | 20 | 47 | 46,597 |
| 71 | www.greateststory.info | 20 | 47 | 129,764 |
| 72 | www.a2zbookmarking.com | 20 | 47 | 44,818 |
| 73 | www.bookmarkdeal.com | 19 | 47 | 48,918 |
| 74 | www.socialwebmarks.com | 19 | 47 | 55,540 |
| 75 | www.livewebmarks.com | 19 | 47 | 50,854 |
| 76 | www.votetags.com | 19 | 47 | 63,786 |
| 77 | www.bookmarkgroups.com | 19 | 48 | 47,771 |
| 78 | www.bookmarks2u.com | 19 | 48 | 44,899 |
| 79 | www.onlinewebmarks.com | 19 | 48 | 43,327 |
| 80 | www.bookmarknow.in | 18 | 30 | 179,611 |
| 81 | www.Flybacklinks.com | 18 | 43 | 74,022 |
| 82 | www.bookmarkdiary.com | 18 | 47 | 47,212 |
| 83 | www.fortunetelleroracle.com | 18 | 37 | 79,501 |
| 84 | www.seosubmitbookmark.com | 18 | 47 | 59,376 |
| 85 | www.bookmarkwiki.com | 18 | 48 | 51,371 |
| 86 | www.bookmarkjunction.in | 17 | 29 | 193,931 |
| 87 | www.shutkey.com | 17 | 37 | 86,342 |
| 88 | www.bookmarkcart.info | 17 | 47 | 77,194 |
| 89 | www.bookmarkcart.com | 17 | 46 | 62,733 |
| 90 | www.peoplebookmarks.com | 17 | 47 | 67,850 |
| 91 | www.bookmarkinghost.info | 17 | 47 | 47,623 |
| 92 | www.prbookmarks.com | 17 | 48 | 50,896 |
| 93 | www.a2zbookmarks.com | 17 | 48 | 50,193 |
| 94 | www.bookmarkseo.ooo | 16 | 26 | 3,639,149 |
| 95 | www.clickonly.in | 16 | 30 | 148,777 |
| 96 | www.bsocialbookmarking.info | 16 | 47 | 62,828 |
| 97 | www.bookmarkme.in | 15 | 28 | 149,850 |
| 98 | www.mybookmark.co.in | 15 | 29 | 228,015 |
| 99 | www.bookmarkspot.com | 15 | 38 | 44,326 |
| 100 | www.bookmarktheme.com | 15 | 37 | 70,045 |
| 101 | www.hotbookmarking.com | 15 | 46 | 54,659 |
| 102 | www.votetags.info | 15 | 49 | 60,094 |
| 103 | www.bookmarkfollow.com | 14 | 37 | 59,955 |
| 104 | www.socbookmarking.com | 14 | 46 | 60,187 |
| 105 | www.highseoonline.ga | 13 | 24 | 57,644 |
| 106 | www.addthismark.gq | 12 | 23 | 52,222 |
| 107 | www.newsmeback.cf | 12 | 21 | 408,125 |
| 108 | www.vmoptions.cf | 12 | 21 | 51,581 |
| 109 | www.samaysawara.in | 11 | 26 | 79,015 |
| 110 | socialbookmarkingmentor.com | 3 | 10 | 76771 |
| 111 | freesocialbookmarking.org | 27 | 44 | 47244 |
| 112 | likerz.in | 34 | 38 | 2597278 |